Work at Home Rasta! – Rasta Rules for Women
10 Facts and Beliefs of Rasta – What is a Rasta? – Rasta Books
I work and make money from home!
This is the couch I sit on and blog in the mornings in my vacation home in Jamaica. The topic I blog and write about is called Rastafari. Rastafari is a spirituality mostly found in the west Indies. I chose this topic because it is my faith and I new I could write content day after day and still come up with different angles and experiences to write about under the Rastafari topic. These are my slippers I wear around my house in Jamaica. I blog on my laptop, then go outside to wash clothes or feed the dog, then come back take them off and sit in front of my lap top again. Notice the sunshine on the floor boards.
Now I get paid once a month by 3 different sources.
I get a direct deposit payment of ??? eBook sales)
I get a check payment of about ??? for my paperback book
I get paid once a month by Google adsense about ???
I love my life.
I used the company online that you see in the ad below….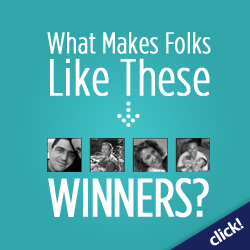 I do not work a 9-5 job…no sir!
I do not get up during the week and work a 9-5. I do not have to get into my car and drive to work everyday Monday to Friday…I do not have to pay parking fees, nor do I have a supervisor, or anybody counting down my minutes to go to the bathroom. I simply wake up in the morning, have my morning pee, start my coffee, sit down on my couch, open up my laptop and start making money. It's that simple.
Now that I make between? a month working from home, and doing what I love. I have moved to Jamaica, and it feels great! No 9-5. And the best part, I get paid straight into  my bank account. I love my life. This photo is an upwards view of my back yard. It is full of palm trees, coco nut trees, cane fields, ackee trees, and other beautiful caribbean greenery. 
How I got started blogging for money
Back in 2007 I started doing some research online about how to make money online. It took me about 3 years to even get started. I didn't understand much of what I was learning, and didn't really trust the information. Anyway I came across s a website on how to build a business website and decided to read on. I quickly learned that there were some right and some wrong ways to build a business website online. I found out that if you build a blog or website and do it the wrong way, you won't make any money. But, I also learned that if you choose the correct blogging platform and do things the right way, then making money from your business blog becomes easier and easier. I decided to start a blog on astrology… it failed miserably.
My spirituality & My business blog
In 2009 I began to embrace Rastafari. As a Rastafari Empress you wear your hair in Dreadlocks. Dreadlocks are a symbol of love and dedication to God. But if you want to embrace the faith in its truest form, you can never put a comb or scissors to your hair ever again. My point is, I knew on 2009 October 22nd, that I could never be a part of the typical 9-5 work force every again, due to my appearance and the way I would be wearing my hair. I also knew I was going to have to find some way to work from home in order to make money and pay my bills.
Lots of content but no direction for making money online
Money was tight I still had bills to pay. My fear of failure wasn't helping me. I knew I had to start somewhere and try something. During that time I also had some spiritual urges manifesting themselves inside of me. I wanted badly to write a book on Rastafari. Even if I didn't sell it, I wanted to write the book, just to control the urge. So In 2010 I wrote "how to become a Rasta." At that time I knew nothing about selling books online, or about selling books on the topic of Rastafari online. Remember the urge I told you about earlier? I began blogging to relieve some of the spiritual tension. But, still I knew I needed an income from all the writing and blogging I was doing If i was going to be happy and pay my bills.
Before I became Rastafari…
Before I became a Rastafari I was an astrologer. I would read peoples fortunes and tell them about their relationship love compatibility.  Astrology is a great tool if you want real answers regarding timing or compatibility. After I embraced Rastafari I forgot all about Astrology, partly because I felt that it may be a sin under my faith to read astrology, and also because I think I kind of grew out of it.
I sill make a little money from that blog (content) but not much. The point is….when you start your blog to make money at home, be sure to choose a topic you know you have first hand experience with, and follow the rules of what the make money from home course (I will introduce you to) teaches you to do to a "T." Don't be stubborn and try to do things another way, and mess up the whole system. Rastafari is something I could write about everyday without getting bored. And I set things up the right way on this blog. I never tire of writing about Rastafari.
My Rasta Blog Categories
rastafarianism, rasta religion (41)
rastafarian culture, rasta man, rastafarians (16)
Rastafari Teachings & Reasoning (8)
Rastafari my Spirituality (21)
Ras Tafari /Emperor Haile Sealassie (26)
jamaican recipes, jamaican restaurants (8)
jamaica, jamaican culture (43)
What was the Hardest Part when I first started?…Book Formatting!
The hardest part about learning how to blog for money and sell eBooks online, was book formatting. I never wrote a book before let alone formatted it. The word "format" alone is scary to me. Here is some text from the website I visited a lot in my early days to help me format my book.
"OK, at this point you are ready to upload the finished document and covers to publish. No matter what self publishing system you use, it is critical that you format your documents properly. Since you are fully responsible for what is printed, if you screw this part up, your finished book will look off.
So to start with, you have to understand how books are laid out. First, you want a 1/2" margin on the top, left, right and bottom of every page. That seems pretty straight forward.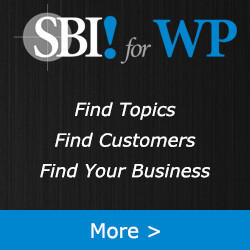 However, in ADDITION, you also need a gutter of 3/10ths of an inch (.3″) to account for the binding. This is where the paper sticks into the spine of the book to get glued. On odd pages (the right pages) this gutter has to be on the left. On even pages (the left pages) this gutter has to be on the right. Word will handle this for you automatically, if you just go into the page setup options. If you aren't using Word and are laying out your pages manually in a software package, you'll have to do this yourself. (if you already know about book formatting or want to read this later, then skip it.)
Book Formatting By Lisa Shea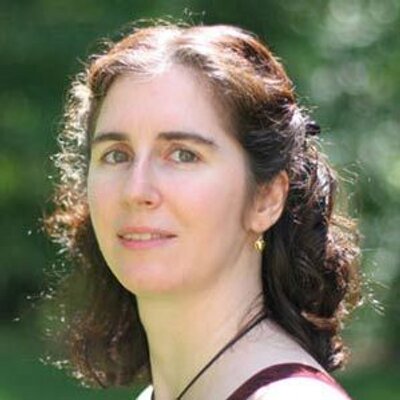 So to summarize, you'll have a top margin of .5″, a bottom margin of .5″. The "outside" margin will be .5″. The "inside" margin will be .8″. Make sure you have your page size set to match the book size you are printing. So for me that is 4.25″ x 6.875″.
The very first page (a right page) is your title page – normally your book's title and your author name. It shouldn't have page numbers on it.
The second page (a left page) is your copyright page. This should have your printing history, your ISBN number (if you have one), any credits you want to give, and any rights statements. If you want, you can see my Sample Book Copyright Page.
Page 3 (right) is traditionally the "thank you" page where you give thanks to the people who helped you out.
Page 4 is normally blank, and then page 5 is another title page – this one just with the name of the book on it.
Page 6 is normally blank, and then you start Chapter 1 with page 7. Now it doesn't SAY page 7 on it. In fact it shouldn't have any headersor footers at all in the book up until now. You start the headers and footers on page 8, and you start the numbering there as page 2. That is to say, Chapter 1 begins on page 1 – but it doesn't say it. You just start the headers and footers with page "2", the second actual story page of your book, and go forward from there.
In Word, you do this with page setup – page layout – breaks, section breaks. Set a section break on page 2 – and give it its own header and footer. This will then create headers and footers going from that point forward. You can tell it to start numbering this section with page # 2.
Now, for fonts. I find that Times 20 is a good size for Chapter headings, and that Times 11 is a good size for actual text. I did a test run with Times 10, and that was too small. It can make a fair difference in your number of pages, the small changes in font size. When I did my test run with Times 10, I had 306 pages. When I redid the text at Times 11, I ended up with 350 pages.
Don't have spaces between your paragraphs, but do have each paragraph indent about 2-3 characters worth in size. Single spacing is best.
You want each new chapter to start on a right hand side page, so that is an ODD page. Sometimes you may have to insert a blank page in order to get this to work out properly. You want the chapter title to start a line or two down the page.
When you are ready to load this into Lulu, a Word document seems to work best. They need a non-2007 version of Word, so if you are using Word 2007, save it out as an "old / compatible" format in order to load it into the system. It should take under a minute to load the document in. It can then take a long time for their system to run the conversion to change it from Word into their internal format. Be patient, eventually it'll get there. If it really does get stuck, you cancel, note that you might need to create a new project in order to proceed. It's not a big deal – all you've chosen so far is the size and type of binding.
Now for the front and back cover. Their built in options are really rather nice, to create a title with text and default images. However, I highly recommend you create your own cover in PhotoShop (or pay someone $200-$300 to do it) and load that up. You want the cover size to match the book size you've chosen, and to be at least 300 dpi resolution. Remember that even with online sales, a cover really does sell a book! The better your cover, the more sales you will get. Make sure any text you have on your cover is very easy to read even when the image is shrunk down. Cute fonts are fun for party invitations – but you want to make sure that people seeing a thumbnail of your book can instantly understand what it's about.
Once that's ready, you're pretty much set! If you have an ISBN, they will even print a barcode version on the back for you. So that saves you the money of buying a barcode font or barcode maker. The book is now ready for purchase through the Lulu system!"
Sometimes I feel I am living a dream Life
sometimes I feel like I am dreaming. Here is a picture of a beach my Husband took me too, when we went for a motorcycle ride in Jamaica. I felt like I was in a dream. Those places I used to see on TV were real. They really do exist. Jamaica is one of them. this photo looks staged to me, but there really was a canoe just sitting on that beach in Westmoreland Jamaica (forgot the name) beside some shrubs. Everything was perfect. The breeze, the sand, the sea waves, the sky – Perfect!
Best Resources for Blogging Tips & Tricks
Here is another Blogger I have to take my hat off to. Lorell. This blog is overflowing with blogging tips. I visited that website over 100 times since I started blogging. Ok so where should you start and how much money will you make…right?  Read On.
What if I know nothing about Blogging for money at all?
If you really know nothing about blogging or making money online then buy your blog and the course from this resource online. This is the same website where I got started. That was 7 years ago. I haven't worked a Job since then. Just follow the instructions step by step.
How much money will you make?
The greatest thing a
bout blogging for money… there is no limit to how much you  can make. Some bloggers make $10,000/month. Some make $3000/month. The point is its passive income, and when you are up and running smoothly with your blog and a couple of eBooks, you won't even have to blog any more and you will still get paid as your books still sell online even though you only wrote the book once. This is a really great way to make money from home. I love my life. Ready to change your life and end the Rat Race like I did? Visit this website that is helping people make money from their passion. You can make a lot of money ongoing.
How much you make depends on….
Your commitment to be successful
How much you can glue your self to your laptop (as I did when I just started)
Your knowledge and the topic you choose
How committed you are to have a top blog in your niche
The internet is vast. You may chose a topic where people are ready to pay for your knowledge and maybe you are one of the few people who know what you know. Such as law, or Mortgage. Or maybe you create art, like beading or painting and many people are enamored by your art….the internet is an easy place to get people to like you and love your craft. Money is easily made when you are passionate about your topic and do the work and create the pages to back up that passion. Especially with youtube. Take the course I am telling you about they will give you all the tools and knowledge to be successful as an online entrepreneur.
Where should I start?
Start working from your vacation house in the Caribbean too.

visit the advert below….and get started….i did….now I enjoy my Life…..leisure…..living! Work at home blogging for money like me.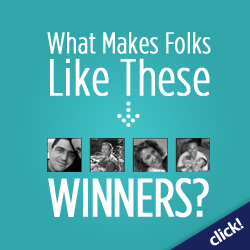 Work at Home Rasta! – Rasta Rules for Women
10 Facts and Beliefs of Rasta – What is a Rasta? – Rasta Books